Appointments
The first contact should be via email. No phone calls (I am also living a life outside of my passion), send me an email, if there is something to talk about, which can not be clarified by email. Then we can arrange a time to talk via phone!
I only meet guests with an appointment, and as I plan this carefully, I expect reliability and offer it as well.
Appointments are possible in Hotel Biz'art in Zuerich Uster. These are BDSM-equipped, discreet rooms that I rent for this purpose.
"Only have a drink to get to know" I reject basically.
Sponateous appointments are possible from time to time, but not the rule. It is best to arrange an appointment a few days to weeks in advance, so it is rather ensured that I have time for you.
In the case of long-term sessions, a Deposit is required for new guests, see also under item: Cancellation.
---
Needed Informations:
Do´s / Don´ts (Slave Questionnaire)

What do you expect from the session?
Preferred date / alternative dates (I will contact you to find a date for our appointment)
your mobile phone number

This is important that I can reach you in the case of a cancellation and to be sure you are no fake, just wants to waste my time. Of course, your number will be handled discreetly, I will never send a text message / call you on my own initiative, unless it is discussed with you, so do not worry!

I will let you confirm that it is really your number you have told me.
I do not answer Mails without these marginal information! No calls with suppressed call number!
---
Session
Session – Before
Dates are binding, nevertheless you confirm our appointment 24h before (as unknown guest additional 4 hours before)
I will tell you the exact adress after the last confirmation.
No credit card
Session – Questions for slaves

Here you can find a questionnaire to fill out online. Thus, I get an overview of your fantasies, does and don´ts in advance, and maybe you will get some new fantasies?!
Session – Interview
I usually start the session from the point of you enter my studio rooms. For this, however, it is necessary that you have informed me in advance about everything. If you prefer to "arrive" first and speak personally, we can do. If you have any health problems you should tell me!
Session – During (see: Dislikes)
If you feel uncomfortable, overwhelmed, or threatened in any situation, you have to give me a previously agreed signal immediately. Either verbally, or via a previously discussed signal in the case that you are gagged.
Session – After
I am happy to receive constructive criticism or enthusiasm after our session. Tell me your personal thoughts about it, directly after the session or via experience report by email.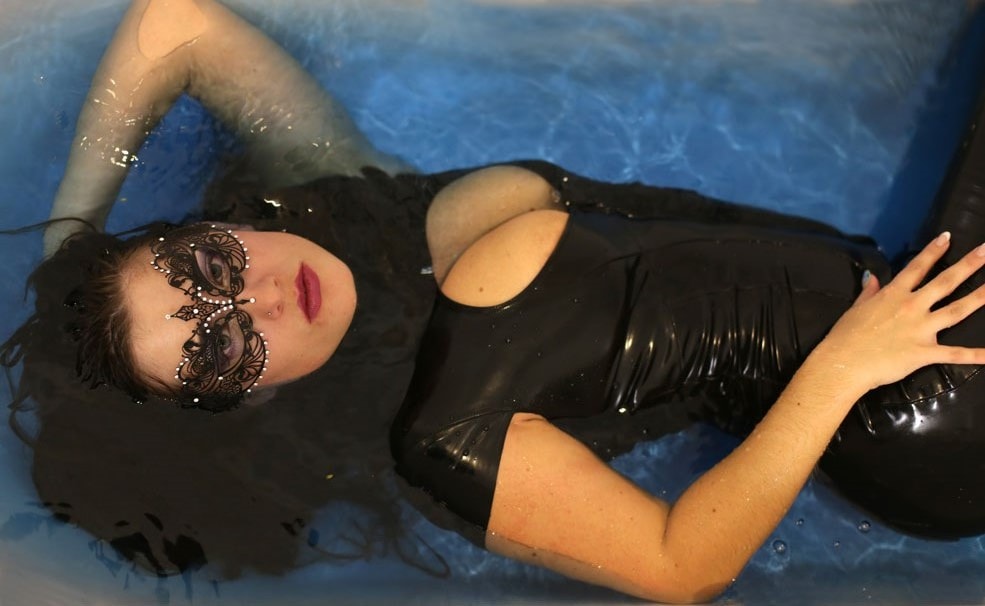 ---
Cancellation
I have to book the studio rooms before I do an appointment, and the rooms must be paid by me even in case of a (spontaneous) cancellation. In the case of cancellations, where costs have already been incurred, I will charge a part of the tribute. If you are not agreed to make a balance, I will not welcome you anymore, or if you want to do further appointments, I will insist on a deposit that covers my rental costs.
---
Home/ Hotelvisit/ Escort
Adress/Room nr.
Is there a parking lot?
Name at the doorbell
Elevator card required?
When I come to you, I will be chauffeured by a driver for security reasons. He will wait for me in a discreet distance, if you do not agree, I will not visit you at home.
You can find more information here.